SexBlogs.org features both original content and news automatically gathered from the best sex weblogs on the Net. We started this website with a simple question: Do adult websites always have to be so damn tacky?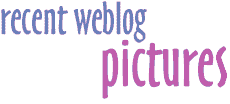 Automatically gathered from the best of the babelogs.
New pictures: July 4, 2008, 7:03 am »

♥
RetroRaunch
Let's face it -- sex wasn't invented in the 60's.
The web's oldest vintage adult site has an archive of over 32,000 images from over a century of erotica. If you want to see real-looking women who don't look like they're faking their pleasure for the camera, you're ready for RetroRaunch.
♥
Babeland
Started in Seattle in 1993, Babeland provides sex toys and information in a sleaze free, sex positive environment. Their store is clean and bright, their staff is friendly and knowlegable, and they make shopping from them on-line just as pleasant. Your best source for toys, books, and videos.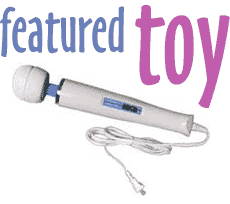 A lover of mine shyly introduced me to this toy years ago, as if I wouldn't be interested in seeing the toy that had finally taught her how to orgasm. Since then, I've bought these for lovers and friends; women who have trouble reaching orgasm think it's a godsend, and women who don't find this gives them harder, more intense orgasms than anything else. I've brought other toys into the bedroom, before and since, but this is the one I keep coming back to. -- Adam Selene
Hitachi Magic Wand, $50 at Babeland
Your address will never be shared with any third party. Unsubscribe at any time.
hot topics:
all the rage
babes
big boobs
bikini
blowjob
boob lover
boobs
bottoms
bouncing boobs
candice michelle
cartoon
cheerleader
cheerleaders
cock
colleagues
crossover
david forest
economy
erotic film
euro 2008
fads and trends
fantasies
fetish
film festival
fireworks
flesh flicks
freedom ring
gallerypost
game
girls
<a